This blog complements the May 2022 Platypus Lunch'n' Learn webinar run by Samantha Davies, and is an excellent, easy to follow to help you overcome your concerns about acting on your wish to commence an email marketing campaign.
For further information and comments to assist you with the practicalities around this topic, please check out the full Platypus Lunch'n'Learn webinar here.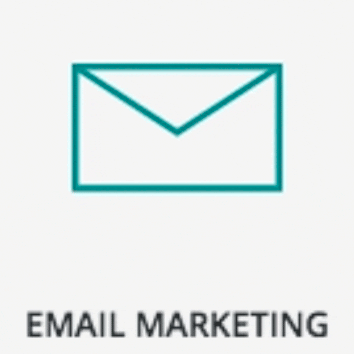 Email Marketing is a form of marketing that can make the customers on your email list aware of new products, discounts, and other services.
It can also be a softer sell to educate your audience on the value of your brand or keep them engaged between purchases.
It can also be anything in between and email marketing can also complement your social media marketing.
Here are Sam's expert tips:
1. Select an Email Marketing Provider
It is best to try a couple of different email marketing providers to see who you like using the best. Some examples are MailChimp, Active Campaign, or Flodesk.
Also look at any newsletters you receive, if you like their style it is often easy to find out who the provider is, or ask the sender if it is not listed.
Some providers have free versions, others may not. Some providers also have CRM's as a part of their offerings.
It is always best to utilise an email marketing provider as it looks professional and gives you the option to track your emails to see what effect and success they are having.
2. Clean up your Existing Database
This is a good chance for you to look at the data you already have. This is an essential step to undertake - go through your current email list and clean it up so that you have an active list.
You can try to do this yourself if you have a manageable email list, otherwise there are companies who provide this service such as NeverBounce, ZeroBounce, Snovio, or BriteVerify.
You can then take any inactive addresses off your list.
You may also wish to use your trackers to remove people off your list who never interact with what you send.
This is important as many of the email marketing providers charge based on volume. You only want to send emails that are likely to have an impact, not pay for unnecessary email deliveries.
3. Get People to opt In
On your website or social media, have somewhere that people sign up for your newsletters.
You should also have this as an opt-in option when someone shops with you.
Sometimes there are options for people to get something free in return for signing up to your newsletters.
Whilst you only want to send emails to people who may be interested in them, it is very easy for people to unsubscribe. This is made a lot easier when using an email marketing provider and is essential due to all the worldwide legislative changes surrounding email marketing and what you can and cannot do.
4. Keep your Contacts Organised
Make sure you tag your contacts and also break them into different distribution lists.
This allows you to send different emails to different people, allowing you to target relevant consumers with relevant products or services.
For example, correctly tagging people will mean you don't bother people already using a service with information on that same service. This would allow you to send an email to a group but exclude people with a certain tag.
You can also choose to target people in a positive way with products or services they have shown interest in, rather than excluding someone.
Whilst this strategy requires you to keep your lists up to date, that is a good thing to do anyway and allows more relevant content to reach the right people.
You can also segment your clients using this methodology, for example via location, age, members/non-members, customers or prospects and target your contact accordingly.
5. Determine the Purpose of your Campaign
In the same way as it is important to have customer 'avatars', it is just as important to work out who your targets are for each email campaign you prepare and then focus on how you should communicate according to that target.
If you are communicating with more than just an email newsletter, you can prepare content that specifically addresses the needs and objectives of the target that will benefit from your particular product or service.
You can also focus on a particular goal of a campaign such as gaining leads, increasing sales, general education to build trust in prospects, or valuable information for existing customers on what is new or updated.
6. Don't overdo the Design
80% text, 20% images is a good guideline, however this can depend on the target audience.
For example, younger audiences may prefer more images, however too many images can be distracting and take away from your message rather than enhancing it.
It is important to remember that many people now only view emails on a mobile device. Consider how your email will look on a mobile device or tablet. What may look great on a desktop computer may not look good or readable on a smaller screen.
7. Invest in Great Copy
Great copy is very important to invest in. The purpose of the campaign and what you are trying to achieve will help determine the style of your writing.
Use your own voice and sometimes try to utilise existing content you have that that you may not have leveraged yet.
You can also subscribe to other newsletters and take note of what is interesting, what looks good and what captures your attention, depending on the focus of the particular newsletter.
Whether you pay someone else to prepare your content for you will depend on your personal skill and focus, and also how important the campaign is.
8. Focus on the Subject Line
Grab people's attention so they will open the email.
Getting the email opened is the most important part of your email campaign.
Sometimes the words you use in your subject line can make your emails more likely to be filtered out as junk.
When you are sending your email good software will assist you by letting you know if your email is likely to end up as spam.
However, when your email list is targeted and active this can also assist you to reduce the number of times your emails are junked.
9. Setup Tracking
See who opens a document and which item they clicked on. This will give you more data and information on what interested people. Test a couple of different things and words to see if any are more effective than others.
Check if your links are being opened. If so, has the purpose been met by your email and the links that you have included.
Some tracking to look at:
Deliverability – the rate at which your contacts actually receive your message.
Open Rate – the rate at which your contacts actually open or view your message. You should check what a good open rate is for your industry.
Click Through Rate – the rate at which your contacts click the links or calls to action in your message.
Conversion Rate – the rate at which your contacts become leads or customers after viewing your website from your message.
All of this assists you to determine if your campaign is working, and if your data is valid. Was your return on investment worthwhile?
10. Test and Refine
Send yourself a test and check that all links work, and re-read and refine your document where possible.
Track and Test different combinations of design and copy to see what is working best.
Send yourself the email and check the viewability on different devices, and check all your links work.
In the Lunch'n'Learn webinar Sam provides a practical example of her own Active Campaign system and how she uses it, in order to show the realities of implementing the above strategies and how simple it really is.
To check out more and see the upcoming Platypus Lunch'n'Learns go here.
Subscribe to the monthly Platypus Coworking newsletter.